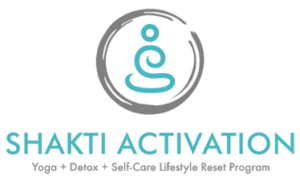 Shakti Activation 5-day Retreat
YOGA, MEDITATION AND SELF-CARE RETREAT
Mark your calendar and join me at Jakes in Treasure Beach, Jamaica
OCTOBER 24-29
PACKAGES START AT $1690 USD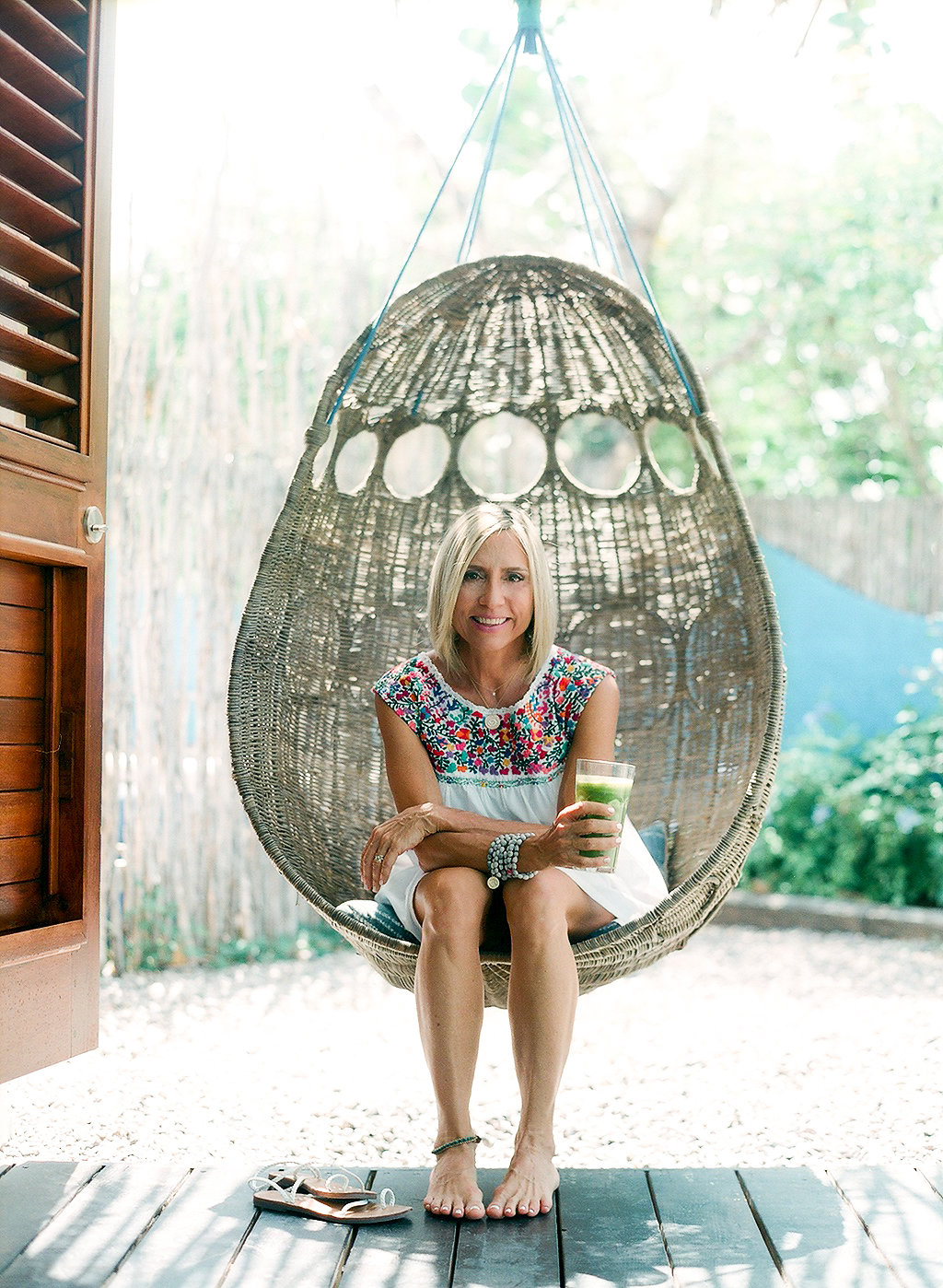 I look forward with all my heart to welcoming you to Treasure Beach, my Om Away from Home in Jamaica, a very special place on the South Coast that I call my spiritual home.
This tiny little fishing village has been a part of me since I was in my early 20's when I used to come down and help my amazing family friend Jason Henzell, along with his incredible parents Perry and Sally, build their dream and now world famous, Jakes Hotel that Conde Nast Traveler calls "A Treasure Beach institution, the family-run Jakes is more than a boutique hotel; it's the heart and soul of the community."
In 1995, when I started my aromatherapy company, Starfish Oils, I moved into Jakes (at that time it was just a couple of rooms) to spend time practicing Yoga as a newly certified Kripalu Yoga Teacher and creating my line of scented candles, soaps, and oils…the energy there was and still is so full of Shakti-that creative life force in all of us that longs to be free. It was a wonderful time and it was then that I committed to finding a place in Treasure Beach to call my own. Finally, 11 years ago, my dream came true and my hubby and I bought a sweet little 2 bedroom cottage a few minutes walk from Jakes, right on the water and named it Shakti Home in honor of my Shakti Yoga Center in Kingston. Its been 11 years of love and dedication to fix this little house up to a 3 bedroom beauty with a pool and yoga deck that is truly the beach house that you've been dreaming about. We will split our time during the retreat between Jakes with their funky rooms, gorgeous yoga deck and spa where you will stay and Shakti Home where will swim in the sea, have healing treatments and practice radical self-care.
What I want for you is what I would want for me on a retreat.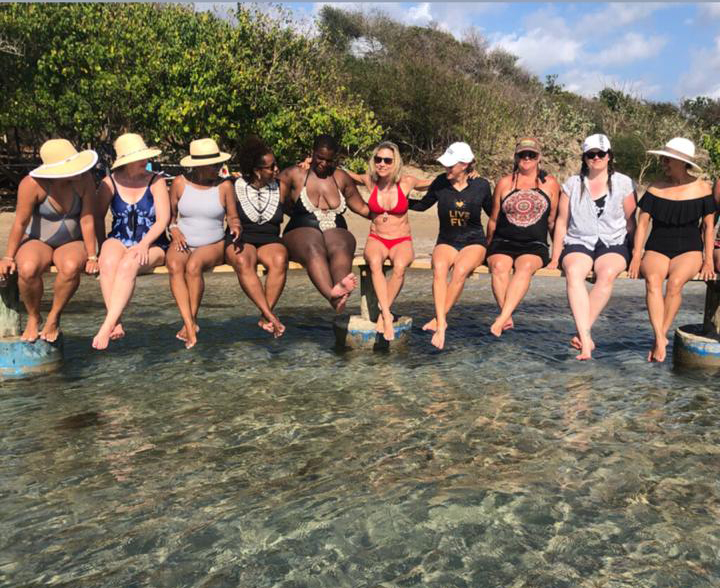 Not only do I want to share the best of Jamaica with you, but you will also have 5 life-changing days of twice daily Yoga Classes, one vigorous to get the blood flowing and the other, gentle and restorative with a long meditation. Delicious, clean, island food, wonderful spa treatments, bike rides, long hikes, boat rides, body scrubs on the beach and plenty of time in between to do absolutely nothing but curl up in a hammock or bask in the sun. I want you to experience to be just taken care of by people who understand how valuable it is to receive, to be nurtured, to be elevated. I want you to breathe, relax, let go and allow your life to flow. I want for you to leave this retreat feeling rested, rejuvenated and with your cup filled and overflowing with love.
I hope you will be able to give yourself this gift of just letting go and allowing yourself to just breathe and BE. It won't be a struggle, Treasure Beach has a way of magically speeding up the slowing down process, so you get to a state of being blissfully fully present really fast. It's really wonderful to see how quickly you unwind here.
I want to share this magic with you. I hope you let me take you on this journey of self-discovery, right back to who you truly are.
Live Love,
Sharon
And that's exactly what you will get.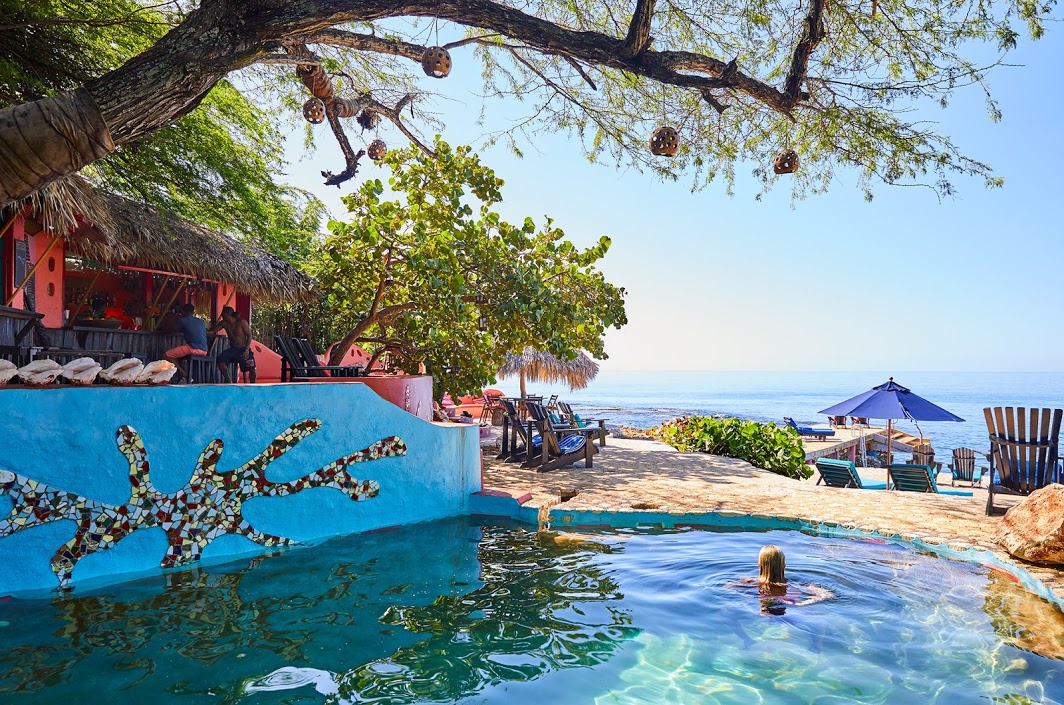 Hear what others had to say about their Shakti Activation Retreat Experience...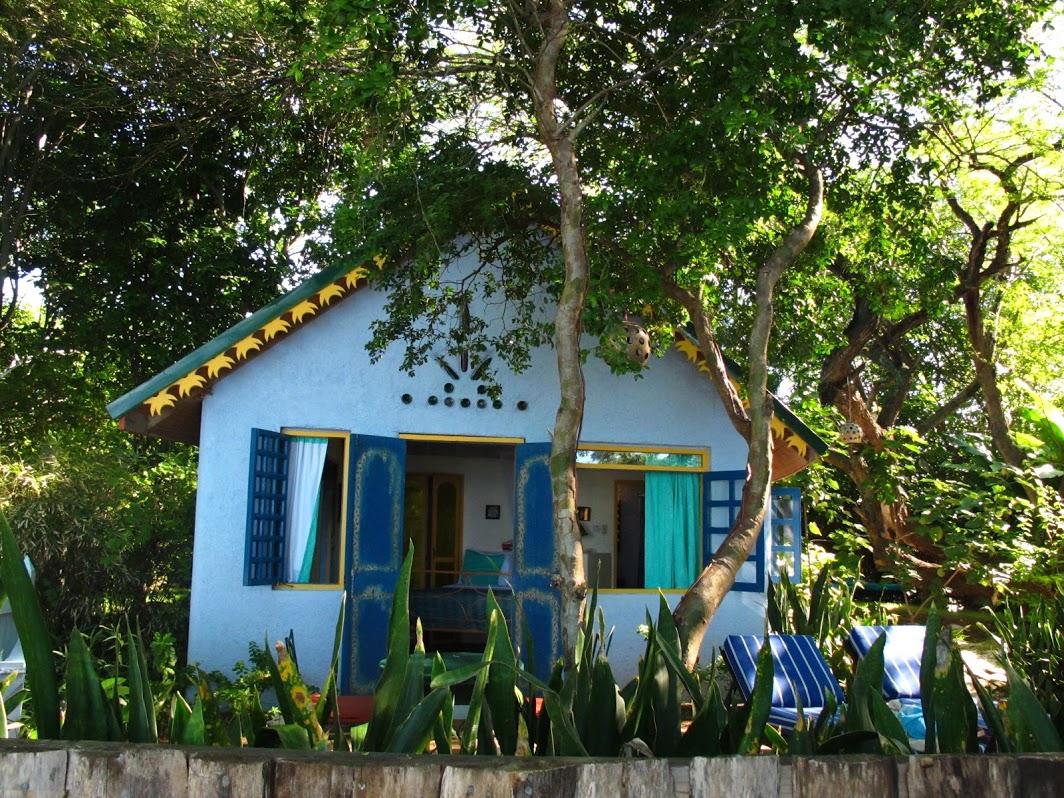 Charming, alluring and decidedly unusual rooms were the first built at Jakes and began the craze for its funky beach style. Garden View rooms are close to the center of the action and brimming with unique charms. Each has its own private outdoor space.
Double Occupancy:

$1,945

USD per person
Single Occupancy:

$2,375

USD per person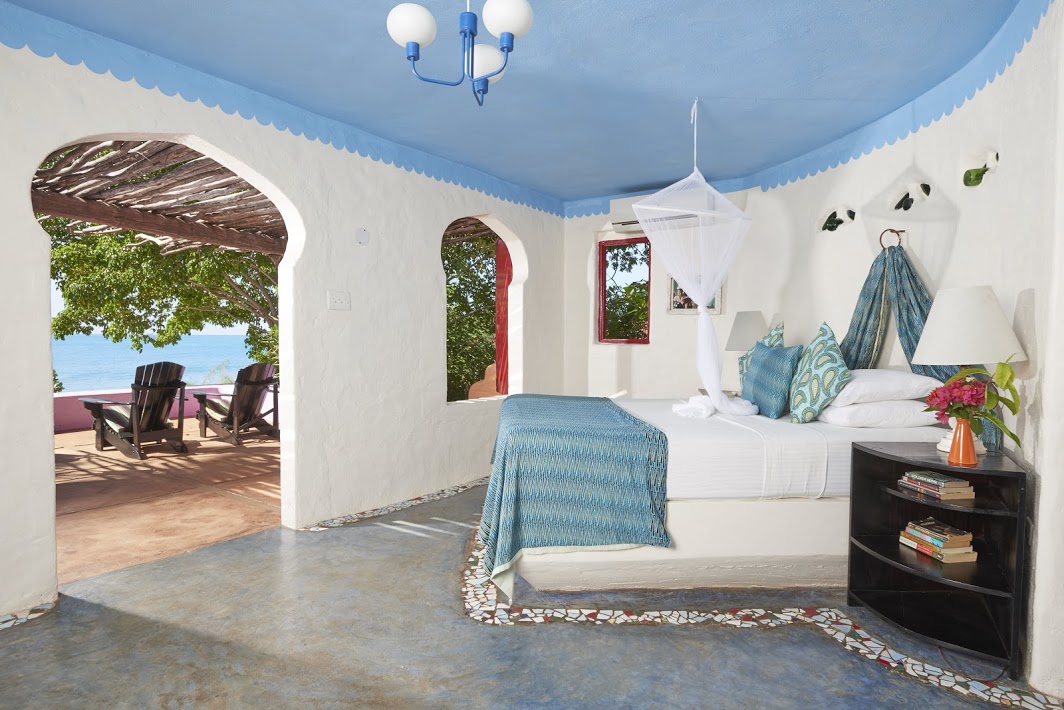 These seaside rooms pack tons of charm—and a stunning ocean view—into a cozy space. Each has unique design details and its own private outdoor deck. Some rooms have an outdoor shower.
Double Occupancy:

$2,040

USD per person
Single Occupancy:

$2,555

USD per person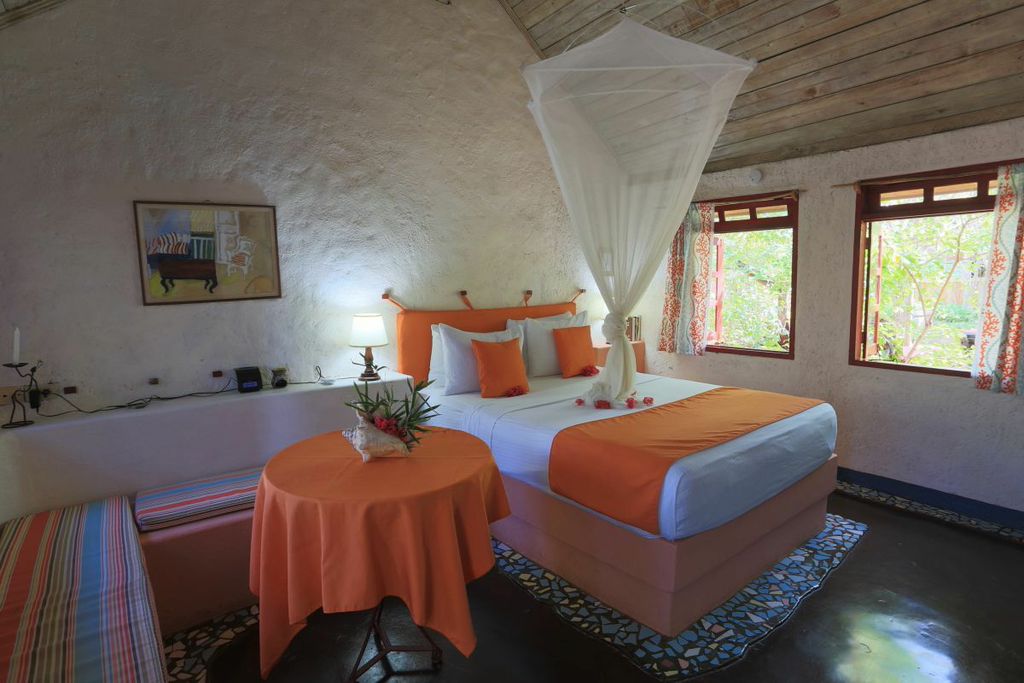 TWO BEDROOM COTTAGE- Most cottages are right on the ocean, with a choice of spots to read, sleep, sunbathe, drink and swim—plus, multiple spots overlooking the water.
2 rooms (1 room with Queen bed and other room with 2 twin beds) + 1 bathroom. This room is for 2 people only.
Double Occupancy: $1,890 USD per person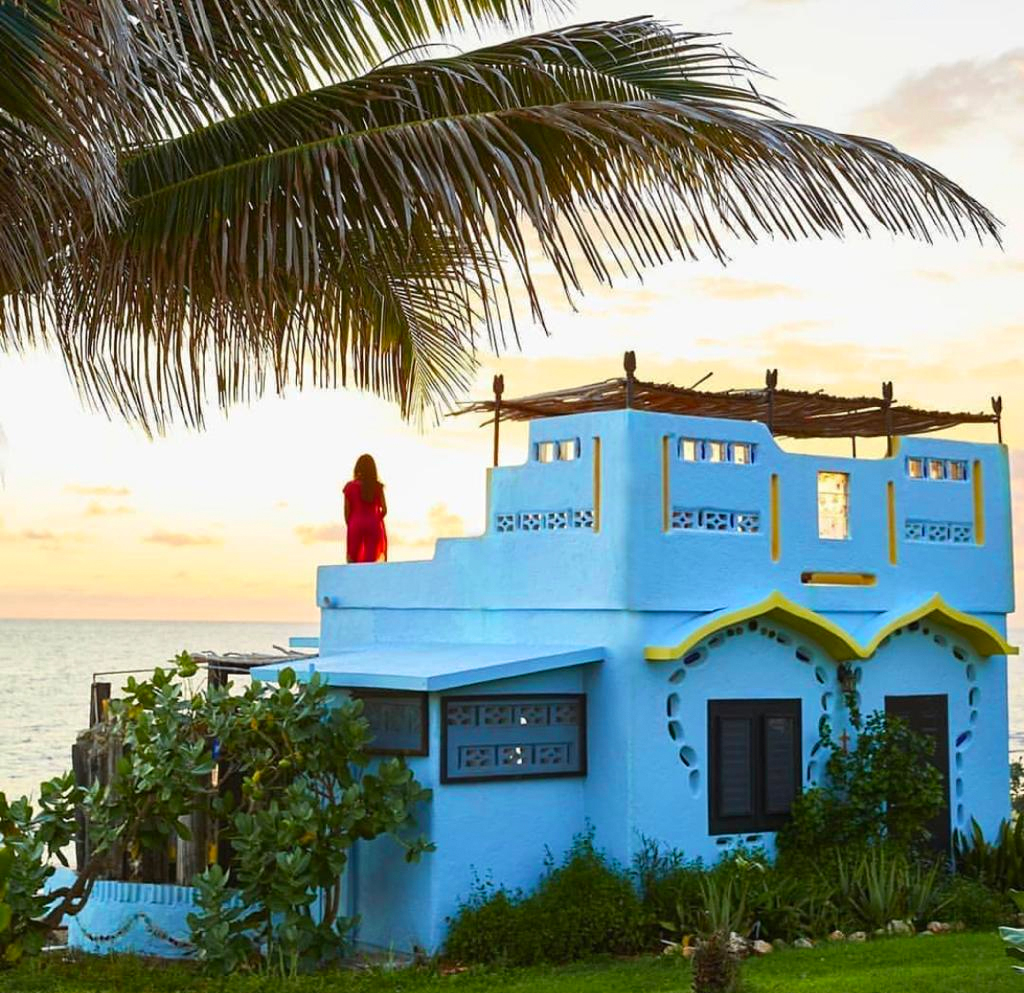 OCEANFRONT BUNGALOW- Our bungalows bring inside the natural colors and textures of the world around them—the bright turquoise of the sea, the vibrant green of the palm trees, the patterned white-gold of the seashells. Just like you're inside a seashell (but one that's exquisitely comfortable)!
Double Occupancy: $2,595 USD per person
Single Occupancy: $2,995 USD per person
Available on request only.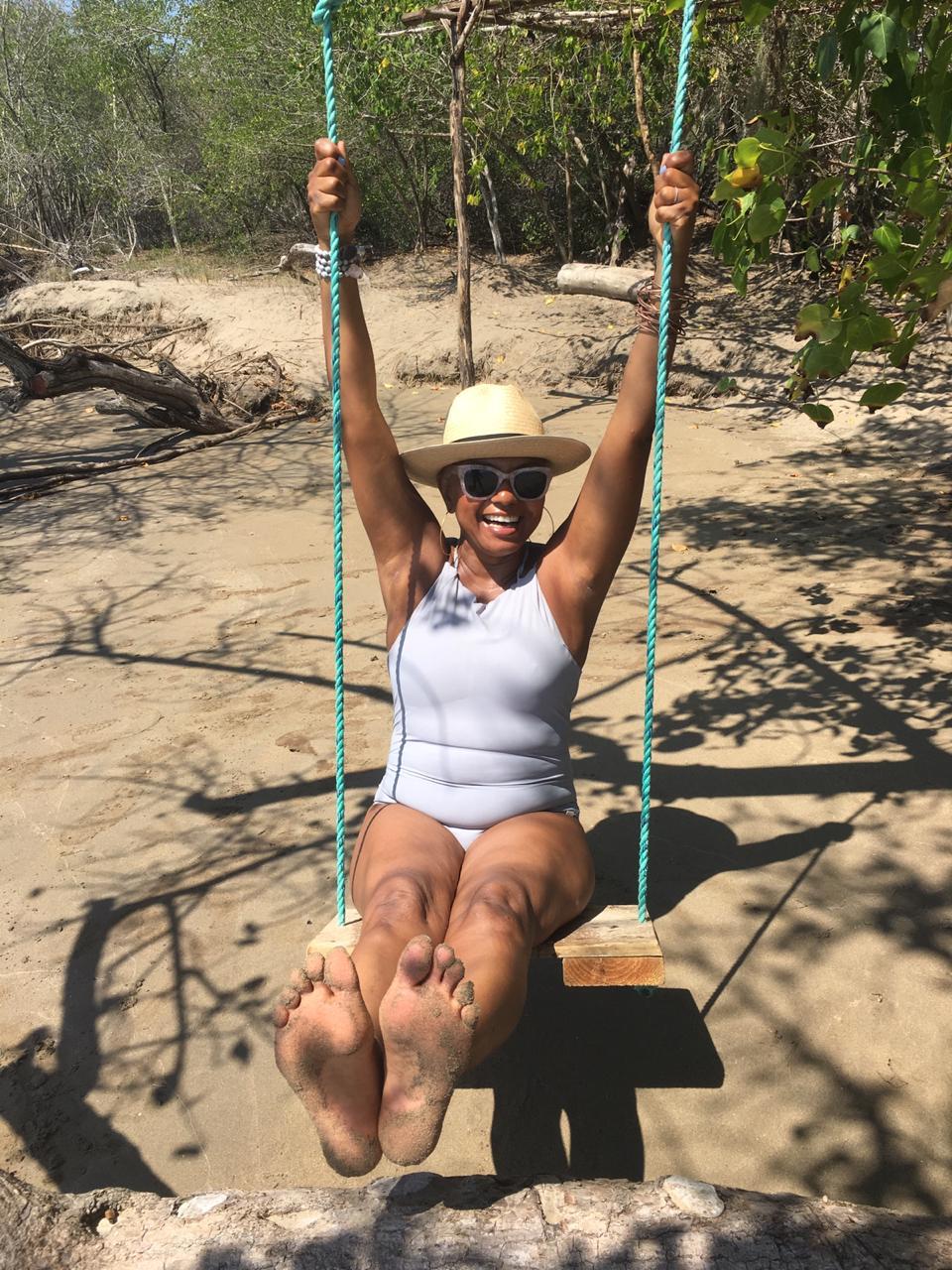 Your package price includes:
5 nights/6 days of accommodations at Jakes Hotel
Twice daily Yoga and Meditation classes with Sharon Feanny and guests
Breakfast, Lunch and Dinner every day
Lunch and Boat Excursion to Pelican Bar
Farm-to-Table Dinner at Shakti Home on the Full Moon
15% off all Spa Treatments at the Driftwood Spa at Jakes
Please note that Airport Transfers to Jakes, Spa Treatments or Tips for Spa Services and excursions are NOT included
2020 Retreat Date
Fall 2020: October 24-29
Payment Schedule and Cancellation Policy
FALL RETREAT:
Regular registration rate: Goes into effect for any registrations on or after Tuesday, June 30, 2020.  Payment in full is due no later than Monday, August 24, 2020.
Airport transfers and spa treatments should be arranged with Jakes directly - please contact Jakes by phone 1-876-965-3000 or email - [email protected]
Closest Airport is Montego Bay and transit time is approximately 2 hours and 45 minutes
This is what our schedule for the retreat looks like. While it may be subject to minor changes, it gives you a basic idea of how your days will unfold while on retreat: when you can expect to practice and when you can participate in other activities or simply relax.
Note: this schedule is subject to change.
DAY 1
3:00 PM:             Check-in at Jakes
5-6:30 PM:         Yoga & Meditation
7:00 PM:             Welcome Dinner at Hotel
DAY 2
7:30-9:30 AM:    Yoga & Meditation
9:30 AM:            Breakfast at the Hotel
1:30 PM:             Lunch at JACK SPRAT
2:30-5:00 PM:    Afternoon on your own for Spa treatments at Driftwood Spa, Biomat & Healing Treatments at Shakti Home or just some R & R!
5:15-6:30 PM:    Yoga & Meditation
7:00 PM:             Dinner at the hotel
DAY 3
5:45-7 AM:         1-hour Sunrise Walk leaving from Hotel (optional)
Meet in the hotel lobby at 5:45am, Sharon will lead.
8-10 AM:            Yoga & Meditation
10:00 AM:          Breakfast at Hotel
11:00AM:           "HEALING DAY" at Shakti Home
1PM                    Lunch by Empress at Shakti Home. (Price not included in retreat) Price 2,500JMD
6:00 PM:             New Moon meditation and Dinner at Shakti Home
DAY 4
7:30-9:30 AM:    Yoga & Meditation
9:30 AM:             Breakfast at Hotel
10:30 AM:            Pick up for Boat Ride and Lunch at Pelican Bar
4:00PM:               Back to hotel
5:45-7:00PM:     Yoga & Meditation
7:00 PM:              Dinner at hotel
DAY 5
5:45-7 AM:         1-hour Sunrise Walk leaving from Hotel (optional)
Meet in hotel lobby at 5:45am, Sharon will lead.
8-9:30 AM:        Yoga & Meditation
9:30 AM:            Breakfast
Free time
12:30 PM:           Lunch at Shakti Home
Afternoon at Shakti Home, shopping opportunities and blessing bead workshop.
5:45-6:45 PM:    Yoga &Meditation
7:00 PM:             Dinner at Hotel
DAY 6
8:30-10:30AM:     Yoga & Meditation/Closing Ceremony
10:30AM:             Farewell Brunch at Hotel
12PM:                   Check out of Hotel
Lunch on own & airport transfers to Montego Bay
FREQUENTLY ASKED QUESTIONS
Other Helpful Information, based on questions from previous participants:
DISCLAIMER
The information, including but not limited to, text, graphics, images and other material, contained on this page, Sharon Feanny's website, or in any materials provided for use in this program are for educational purposes only. The content is not intended in any way as a substitute for professional medical advice, diagnosis or treatment. Always seek the advice of your physician or other qualified health care provider with any questions you may have regarding a medical condition or treatment and before undertaking a new health care or fitness regimen, and never disregard professional medical advice or delay in seeking it because of something you have read on this page or in any related materials. The owners, distributors and any participants disclaim all liability or loss in conjunction with any content provided here.
All information contained within this page is the property of Sharon Feanny and is not to be used without written authorization from the owner.
YOU SHOULD ALWAYS CONSULT A QUALIFIED PRACTITIONER BEFORE USING ANY DIETARY, EXERCISE OR HEALTH ADVICE! 
© 2019 sharonfeanny.com