My youngest daughter, Noa, has been in the kitchen with me since she was a little girl. She's a certified foodie and even told us at age five that she's going to be a famous chef. You go, my Noa! Here is the recipe she wanted to share with you. It's so easy to make and because of this, it's a great way to get your young ones in the kitchen.
YIELD: 18 squares 
PREP TIME: 15 minutes + 3 hours chill time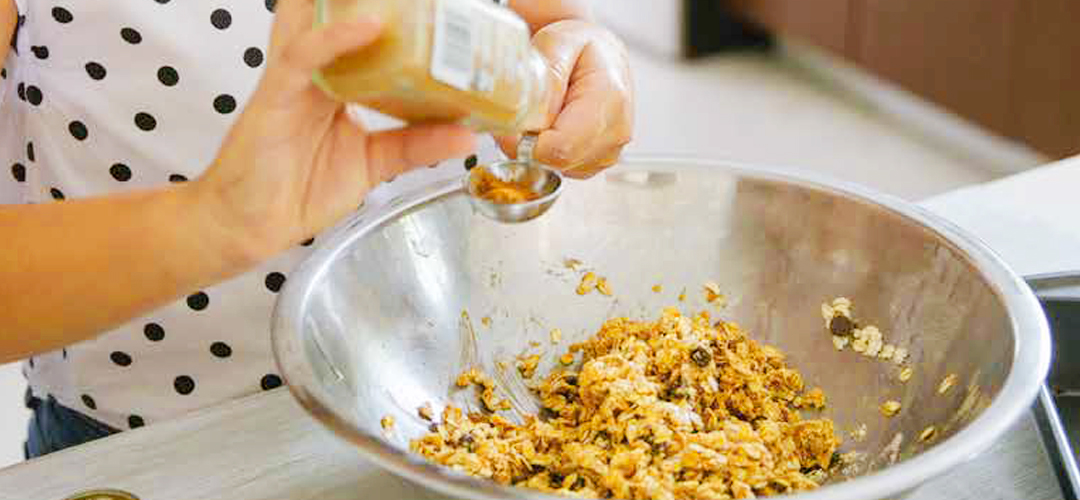 ¹⁄3 cup peanut butter
2 tablespoons maple syrup
1 teaspoon cinnamon
2 cups gluten-free old-fashioned oats
¹⁄3 cup chocolate chips
Line an 8-by-8-inch baking dish with parchment paper.
In a medium bowl mix the peanut butter, maple syrup, and cinnamon until fully combined.
Add the oats and chocolate chips and use your hands to mix completely.
Press the mixture evenly into the baking dish.
Let sit in the fridge for 3 hours.
Cut into 18 squares.
Keep in the fridge in an airtight container for up to a week.