THE LIVE FIT KITCHEN COOKBOOK
In Live Fit Kitchen, Sharon shares the warmth and passion of a high-vitality lifestyle that's made her famous. Showcasing the fresh ingredients of the Caribbean, Live Fit Kitchen offers simple recipes and helpful tips to help you create delicious, healthy meals, no matter the occasion. Whether you're on a formal detox program or simply trying to eat more whole foods, these colorful and mostly plant-based recipes will keep your soul shining bright. Inside, discover some of Sharon's favorite recipes, including: Mango Tango Raw Bok Choy Salad with Roasted Nuts and Seeds Groovy Granola Cereal Pumpkin Ginger Coconut Soup Jerked Almond Pate Savory Flax Seed Crackers Raw Cacao Energy Bombs Full of nourishing foods and stunning photos set along the gorgeous Caribbean coastline, Live Fit Kitchen offers you a seat at Sharon's table, serving up inspired meals you'll be eager to share with family and friends.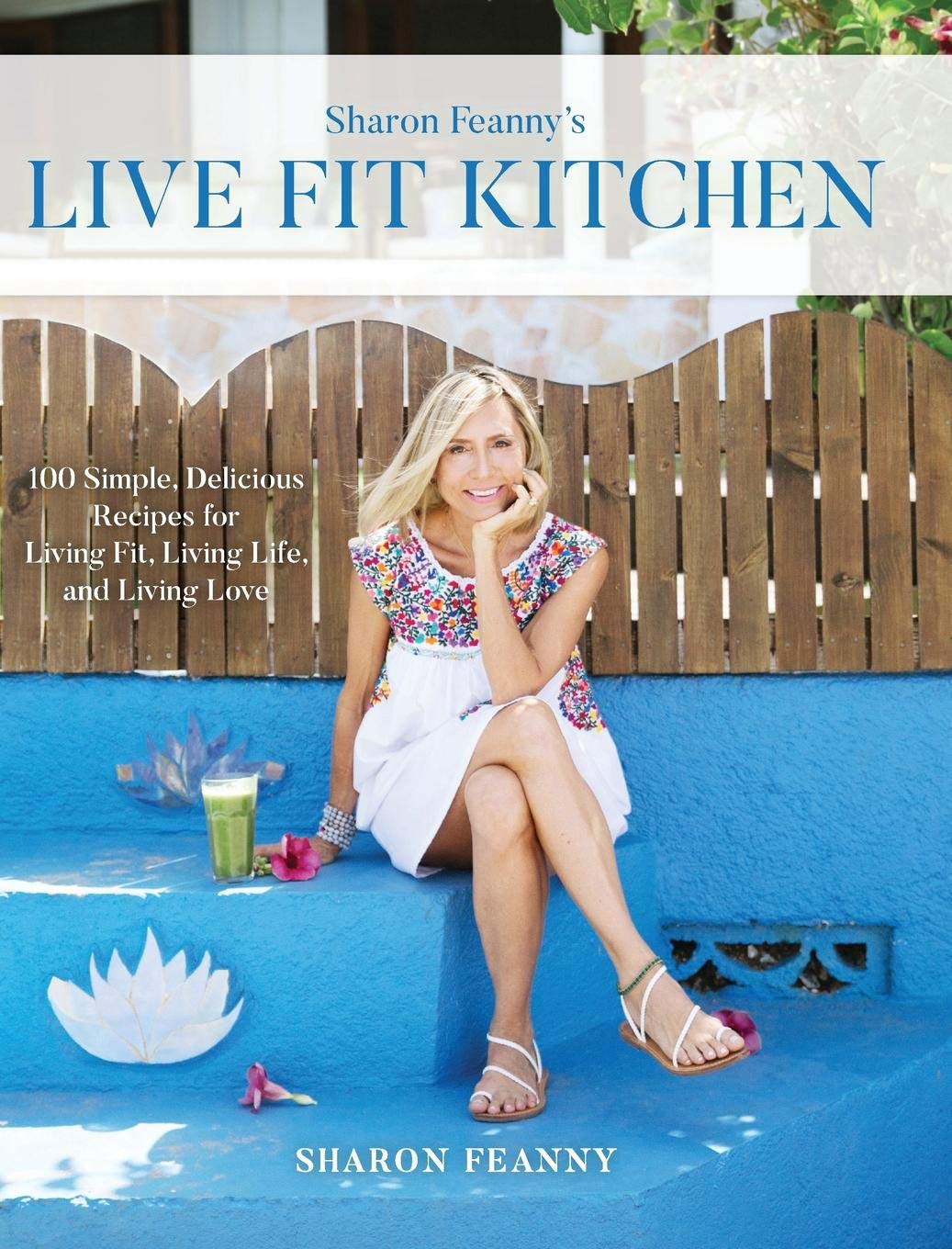 In December 2018 I released my vert first cookbook, Live Fit Kitchen. I wrote Live Fit Kitchen based on my philosophy of gently easing into a predominantly plant-based life. The cookbook includes over 100 high vitality dishes, that are mostly plant-based, with each dish made of fresh ingredients and nourishing whole foods. The cookbook also includes stunning photos set along the Caribbean coastline, and helpful tips on healthy meal prep for any occasion.
order the live fit kitchen cookbook on amazon