This recipe is inspired by mushroom grower and serial social entrepreneur Pauline Terri Smith, who recently moved back to Jamaica, the land of her birth, to help empower poor rural women to produce income by not only growing and selling mushrooms but also by learning how to use them in meal preparation for their families.
I love how these flavors come together so beautifully, creating a warm, fuzzy feeling in my soul.
Oyster mushrooms are edible fungi packed with a plethora of nutrients that are known to deliver umpteen health benefits. Thanks to the wealth of anti aging nutrients including fiber, protein vitamin B, and antioxidants that uplift heart health, regulate blood glucose, bolster immunity and increase longevity.
1 (10-ounce) boneless, skinless chicken breast
¼ teaspoon Himalayan sea salt, plus more as needed
⅛ teaspoon ground white pepper, plus more as needed
1 teaspoon nutritional yeast
1 tablespoon extra-virgin olive oil, plus more for drizzling
3 whole scallions, sliced (light and dark-green parts separated)
8 ounces fresh oyster, shiitake, or button mushrooms, sliced
6 cups water
1 teaspoon wheat-free tamari
4 cups kale, stems removed and leaves coarsely chopped
Sesame oil
1. Slice the chicken breast into long thin strips; season with the salt, pepper, nutritional yeast, and a drizzle of olive oil. Set aside.
2. In a large pot, heat the tablespoon of olive oil over medium heat. Stir-fry the light-green parts of the scallions until softened, about 1 minute.
3. Add the mushrooms and cook, stirring, until the mushrooms have softened, about 3 minutes. Season with salt.
4. Add the water and turn the heat to high. Bring the mixture to a boil; add the chicken strips and tamari. Gently stir and cook for 3 minutes.
5. Add more salt and pepper, if needed. Stir in the kale and remove from the heat.
6. Ladle the soup into individual bowls.
7. Serve with a drizzle of sesame oil and garnish with the dark-green parts of the scallions.
LIVE FIT KITCHEN COOKBOOK: 100 Simple, Delicious Recipes for Living Fit, Living Life, and Living Love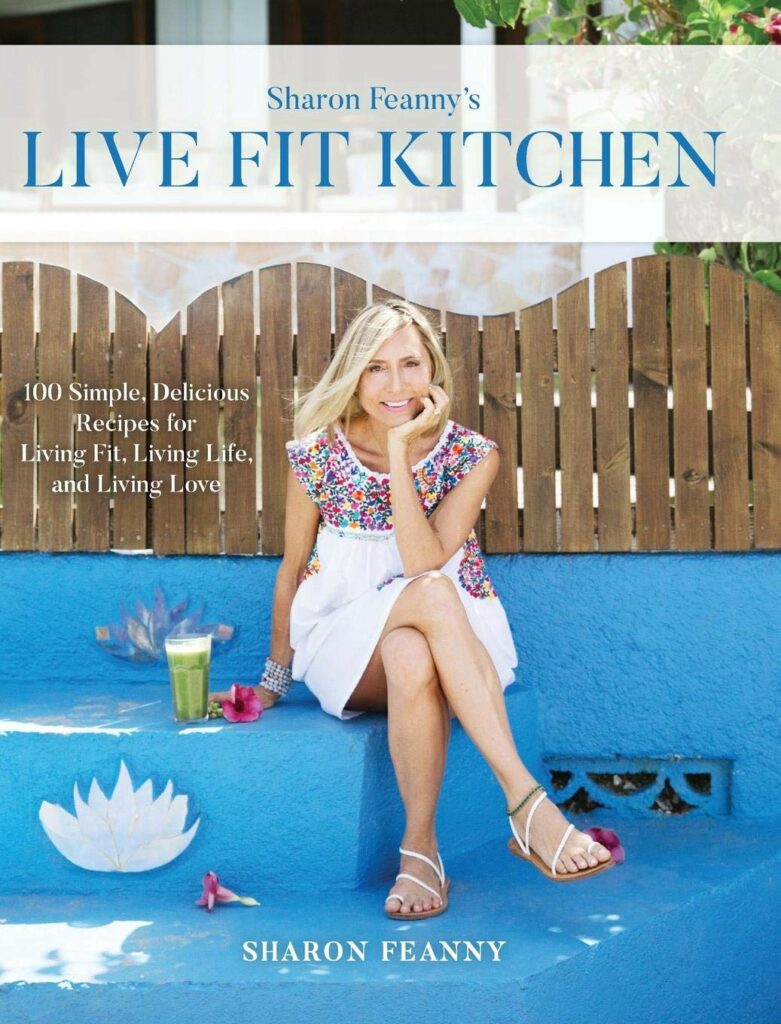 Get simple recipes (like the one above) and helpful tips to help you create delicious, healthy meals, no matter the occasion. Whether you're on a formal detox program or simply trying to eat more whole foods, these colorful and mostly plant-based recipes will keep your soul shining bright.
3-Day AT-HOME Weekend Retreat
SEPTEMBER 29 - OCTOBER 1, 2023
Exhausted And Tired Of Feeling Tired?Overwhelmed And Stressed?Feeling "Out Of Balance" With Your Home And Work Life, Your Health?Haven't Taken A Moment For YOU In Forever?
I'VE GOT YOU!
Join Me Online for a Weekend Retreat that will Reset and Restore You, Body, Mind and Soul!