When I was pregnant with Toby, my eldest daughter, I craved something sweet and crunchy.
I wanted it to be healthy, and so the Shakti Granola Bars were born. These were my very first bars! Soon I began selling them at the gym I owned at the time, Shakti Mind Body Fitness. I swear there were some people who came to the gym only to eat the bars. If you don't want to use chocolate, substitute the same amount of dates or cranberries. Shakti means the life force within you; be ready to increase your life force when you eat these blessed bars.
YIELD: 24 bars
PREP TIME: 15 minutes
COOK TIME: 50 minutes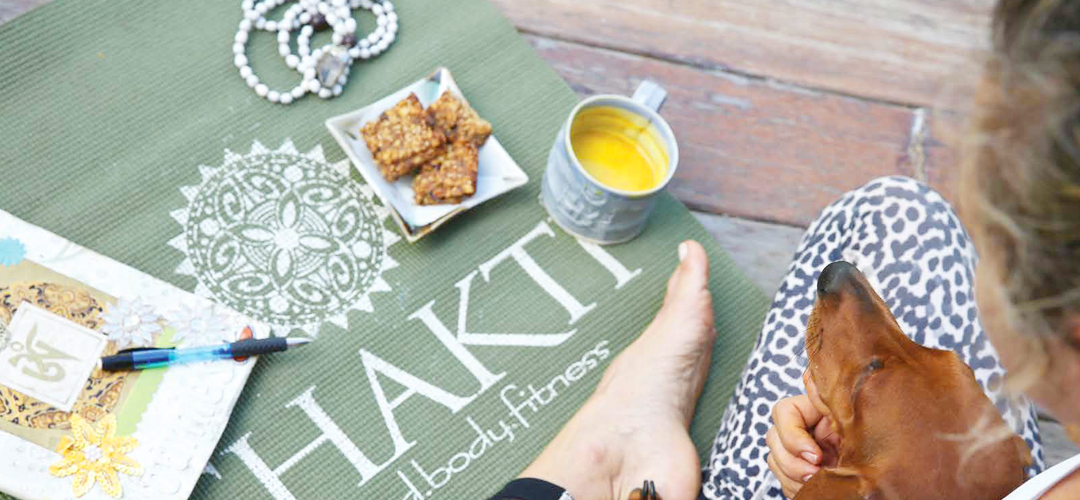 2½ cups gluten-free old-fashioned oats
1 cup gluten-free flour or whole
wheat flour
¼ cup ground flaxseeds
¼ cup brown sugar
¼ cup chocolate chips
½ teaspoon cinnamon
1 cup apple juice
¼ cup extra-virgin olive oil
1 teaspoon vanilla extract
1 tablespoon sesame seeds
Preheat the oven to 350°F.
In a large bowl, combine the oats, flour, flaxseeds, brown sugar, chocolate chips, and cinnamon.
Add the apple juice, olive oil, and vanilla and stir to combine.
Pour the mixture into a 9-by-13-inch nonstick baking pan, pressing down till evenly distributed. Slice into 24 bars.
Sprinkle the sesame seeds evenly over the top of the bars.
Bake for 40 to 50 minutes, or until golden brown and crispy.
Cool completely.
Remove the bars from the pan carefully and store in an airtight container for up to 1 week, or freeze for 2 to 3 months.