I'm dating myself by sharing this story, but what the hell! In 1986, the summer I graduated from college, I hitchhiked from Florida to Alaska to work in a salmon factory.
That is a whole different book that one day I'll write, but it's probably the reason I love salmon so much. Not only is it one of the most nutritious foods on the planet, but it's also packed with omega-3 fatty acids that help to reduce inflammation, lower blood pressure, and decrease the risk of heart disease. If you eat salmon frequently, it's better to buy wild-caught instead of farm-raised salmon to minimize exposure to harmful toxins.
YIELD: 4 servings 
PREP TIME: 70 minutes 
COOK TIME: 10 minutes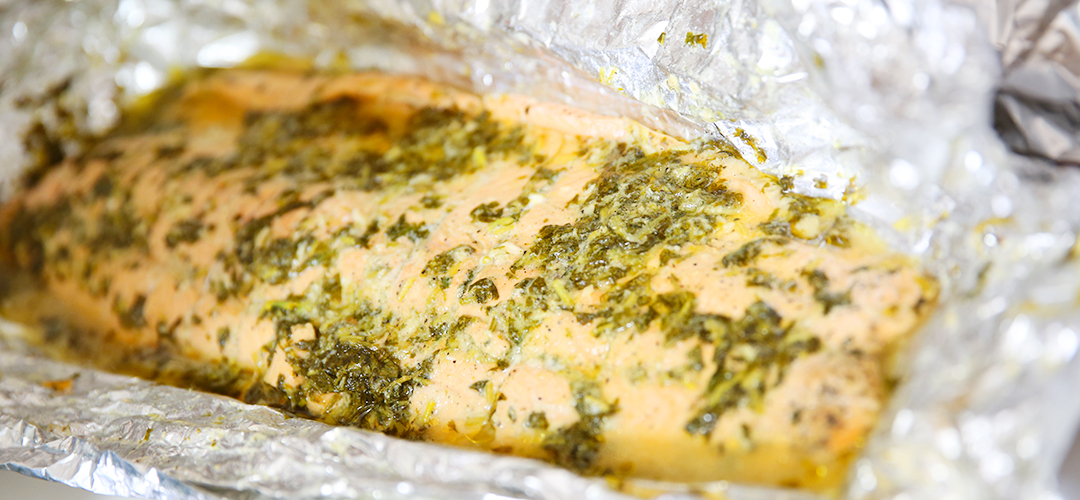 4 (3- to 4-ounce) salmon fillets, or
a small side of salmon cut into
4-ounce pieces
½ cup chopped fresh cilantro
4 cloves garlic, minced
¼ cup fresh lime juice
¼ cup extra-virgin olive oil
1 teaspoon Dijon mustard
1 teaspoon Himalayan sea salt
½ teaspoon ground black pepper
Wash the salmon, pat dry with a paper towel, and put the fillets in a shallow dish.
 Put all the other ingredients in a small bowl, mix thoroughly, and pour over the salmon, making sure to cover the fillets.
Cover with foil and place in the fridge to marinate for about 30 minutes.
Preheat a grill on high heat.
Grill the salmon for 3 to 5 minutes on each side, until fillets are opaque in the center and flake easily.